2018 Ram Trucks American Fishing Tour
Tennessee - West - 40
Director: Larry Frankllin
Phone: (931)209-2995
Local Web Site or FB Page
Divsion Flier (PDF)

Entry Fees: Divisional One Day: $70
Divisional Championship: $140
National Championship: $170
2018 Schedules posted as they come available
---
Divisional News
Gary Singleton wins on Kentucky Lake
Gary Singleton of Dickson, TN won the American Bass Anglers RAM American Fishing Tour Tennesse West District 40 tournament held September 9th 2017 on Kentucky lake. Blasting of from Pebble Isle Marina near New Johnsonville, TN Gary brought back a five fish limit that locked in the scales at 16.83 lbs. Gary took home $432 dollars for his first place finish.
Sellers Wins District 40 Two Day on Kentucky Lake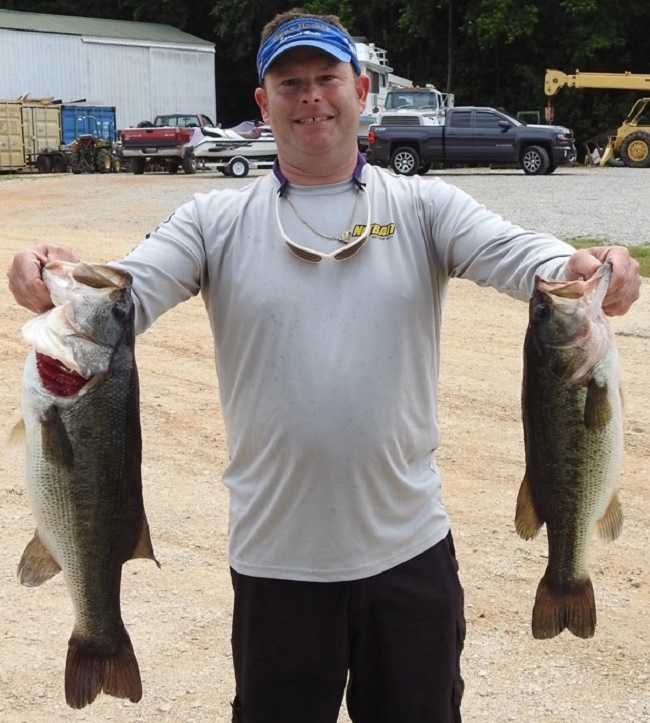 Jamie Sellers of Burns, TN won the AFT District 40 two day championship on Kentucky Lake on May 20 & 21st
WALLCE WINS ON KENTUCKY LAKE
Buddy Wallace of Cedar Grove, TN won the one-day AFT TN West District 40 tournament on May 13, 2017 on Kentucky Lake.
Jason Miller Wins on Kentucky Lake
Jason Miller of Bon Aqua, Tennessee won the D40 AFT tournament on Saturday April 8th on Kentucky Lake out of Pebble Isle. It was a cold morning for the fourteen fishermen at blast off but gave way to a beautiful spring day.
Salley Wins on Kentucky Lake
Greg Salley of McEwen, Tennessee won the AFT D40 event on Kentucky Lake on March 4th. Greg weighed in five bass weighing a total of 19.53 pounds. Greg took home $478 in winnings.